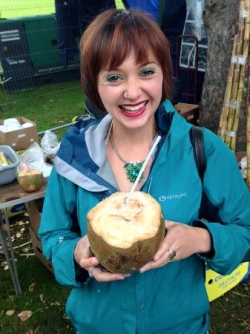 Many thanks to Chloe Glover who ran a marathon for us in Amsterdam last autumn.
… and to Sarah Wilson who organised a benefit for DASH to raise money.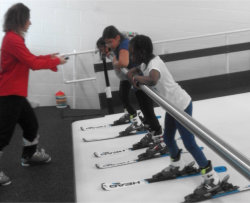 We are also grateful to Volunteering Kirklees for assisting us with providing volunteer opportunities in Beaumont Park and to Captain Adrian Lee of the Salvation Army for their continuing support, but particularly for taking 16 clients in a minibus to an indoor skiing activity.
Thanks to the Al Suffah Mosque for their continuing support with food and clothes.
We are also grateful to our clients Rashad and Zak, for leading many trips over the summer, including to the National Media Museum, the Jungle Experience, the Dog Show in Halifax and the National Mining Museum.